Regain Bladder Control: Understanding Overactive Bladder | Patient Education Webinar
Tue, November 14, 2023 6:00 PM - Tue, November 14, 2023 7:00 PM at online webinar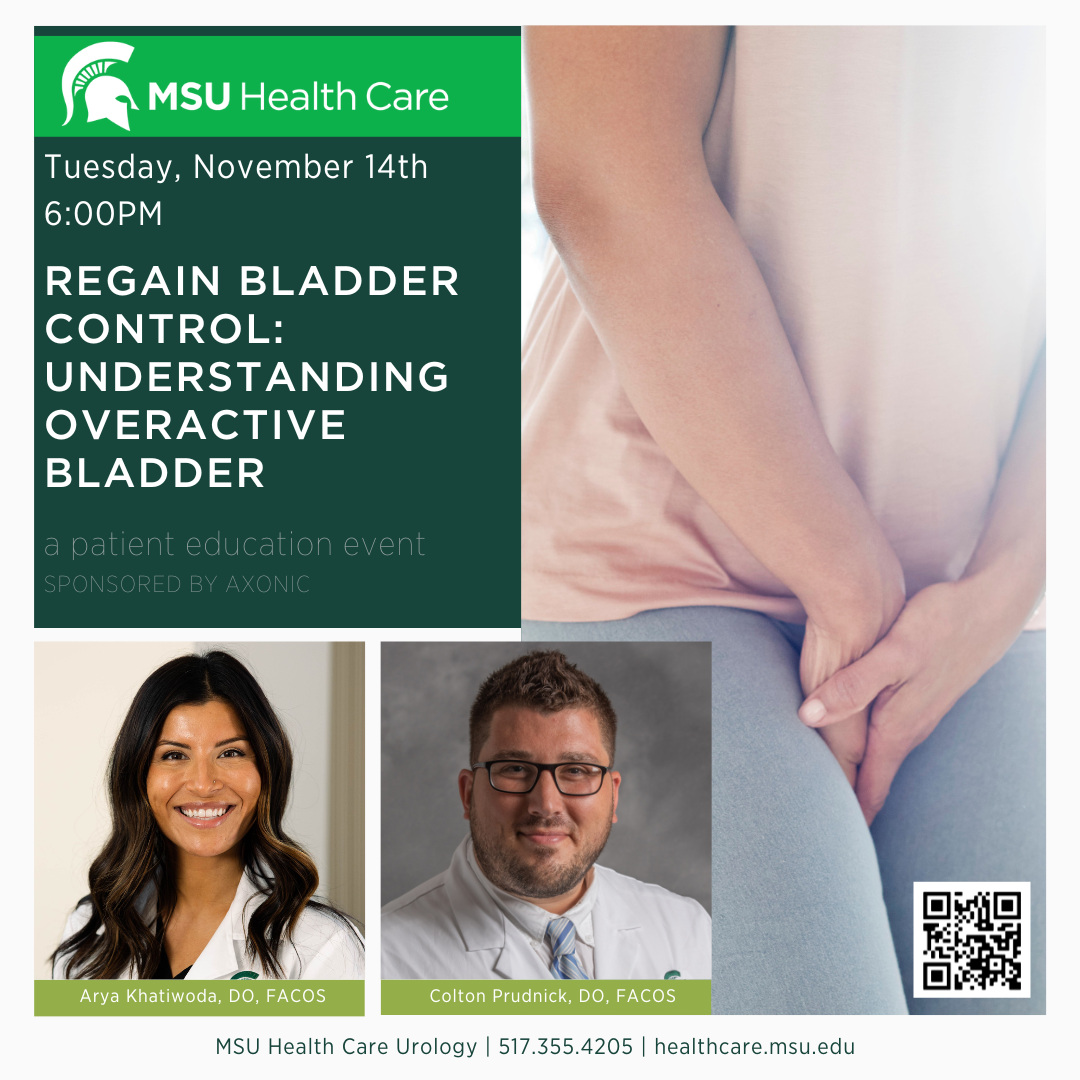 Regain Bladder Control: Understanding Overactive Bladder
Do bladder symptoms disrupt your life?
You are not alone. Overactive Bladder is a common condition that affects approximately 50 million people in the US. Join us to learn ways to regain control of your bladder. Find relief today!
View this webinar in the comfort of your own home with complete privacy and get your questions answered.
Register for the event at: https://msu.zoom.us/webinar/register/WN_Lbq4G6idRLuvfr71RR_R3w