Medicare 101 | Patient Education Webinar
Wed, January 10, 2024 6:00 PM - Wed, January 10, 2024 7:00 PM at online webinar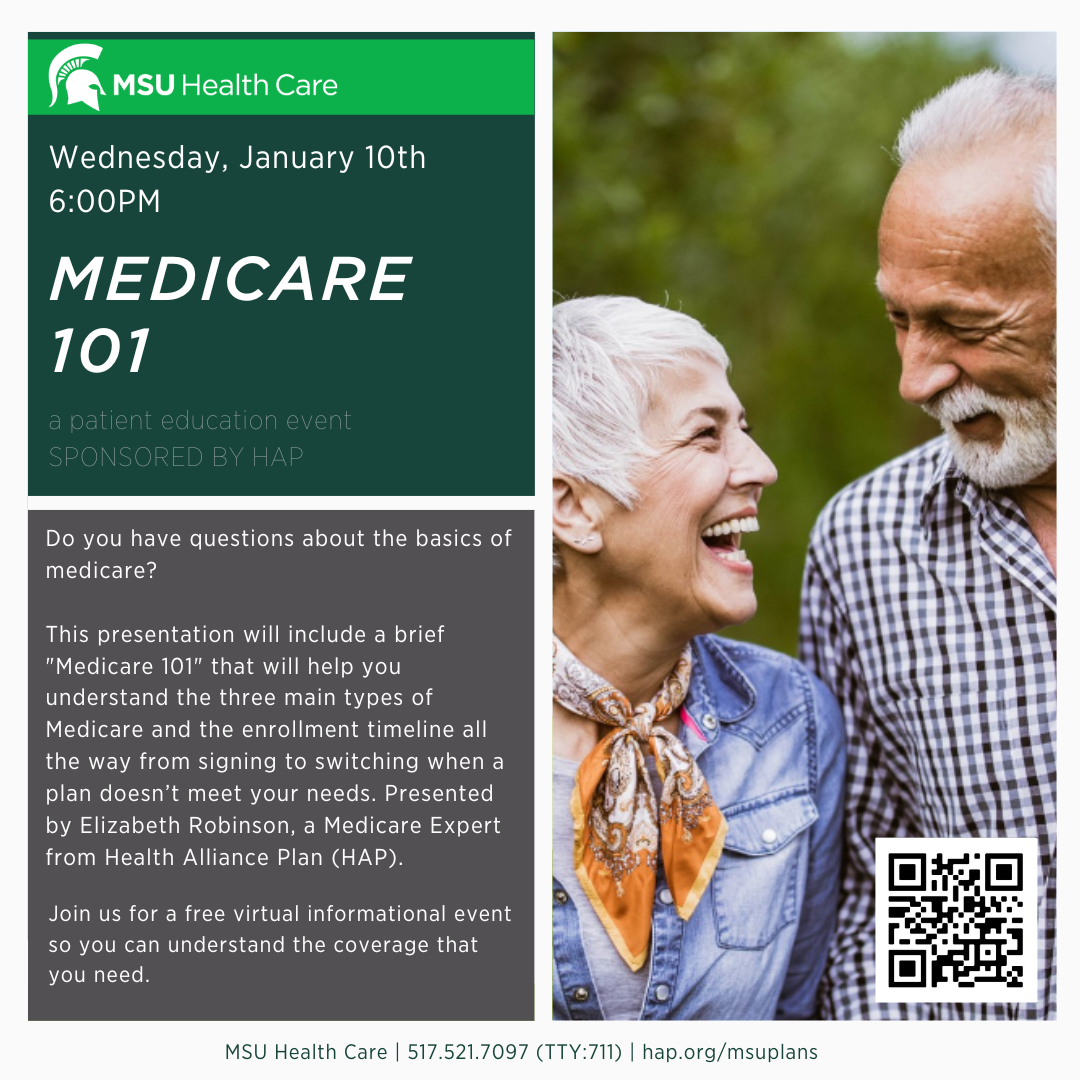 Medicare 101 
Do you have questions about the basics of Medicare?
This presentation will include a brief "Medicare 101" as well as a Q&A segment. Presented by Elizabeth Robinson, a Medicare Expert from Health Alliance Plan (HAP). Join us for a free virtual informational event and learn the different parts of Medicare so you can understand the coverage that you need.
View this webinar in the comfort of your own home with complete privacy and get your questions answered.
Register for the event at: https://msu.zoom.us/webinar/register/1616933295527/WN_GbvmMgiVR0ahmlvUkFhZcA