What's This Bulge? Understanding Pelvic Floor Prolapse | Patient Education Webinar
Thu, January 13, 2022 6:00 PM - Thu, January 13, 2022 7:00 PM at online webinar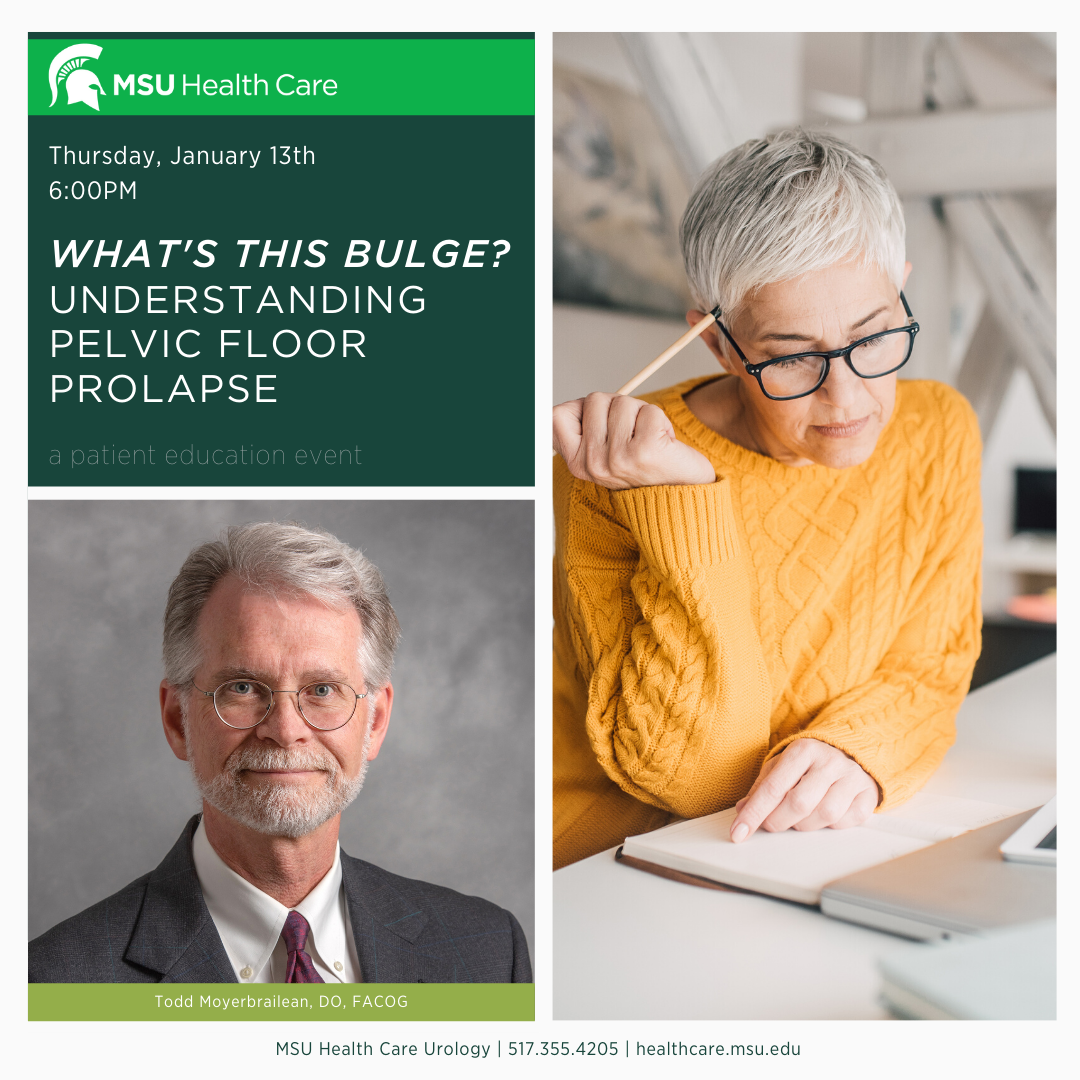 What's this Bulge? Understanding Pelvic Floor Prolapse with Dr. Todd Moyerbrailean

Pelvic organ prolapse (POP) is a common condition that can be bothersome to 3-6% of females. Primary symptoms include feeling or sensing a vaginal bulge or feeling pelvic pressure typically relived when getting off your feet. Most women can tolerate a slight bulge or pressure, but the symptoms can progress to impact your quality of life. You don't have to learn to live with it, there are options. This webinar will provide a better understanding of the condition and the treatments currently available for POP.

View this webinar in the comfort of your own home with complete privacy and get your questions answered.

Hosted by Todd Moyerbrailean, DO, FACOG, a board-certified urogynecologist at MSU Health Care Urology.
Register for the event at: https://msu.zoom.us/webinar/register/5616402167916/WN_3L9mJm9SSrepoc3tdEUtiw