11116682
Vascular & Endovascular Surgery
Created in 2020 as part of Michigan State University College of Human Medicine's Department of Surgery and MSU Health Care Surgery, MSU vascular surgeons provide patients peace of mind through successful outcomes which are supported by our advanced training. Vascular surgeons are specialists who are highly trained to treat diseases of the arterial and venous system. As board-certified vascular surgeons, we utilize the latest technological advancements in the medical, endovascular, and surgical treatment of vascular disease, high case volume, and optimal postoperative care from our highly skilled team.

Practice Philosophy

We offer minimally invasive therapy for high quality and best outcome in vascular disease.
Individualized, patient-centered vascular care, starting with appropriate conservative options.
Office-based venous interventions with local anesthesia are utilized wherever possible.
Complex vascular surgery is offered at the state of-the-art McLaren Greater Lansing Hospital.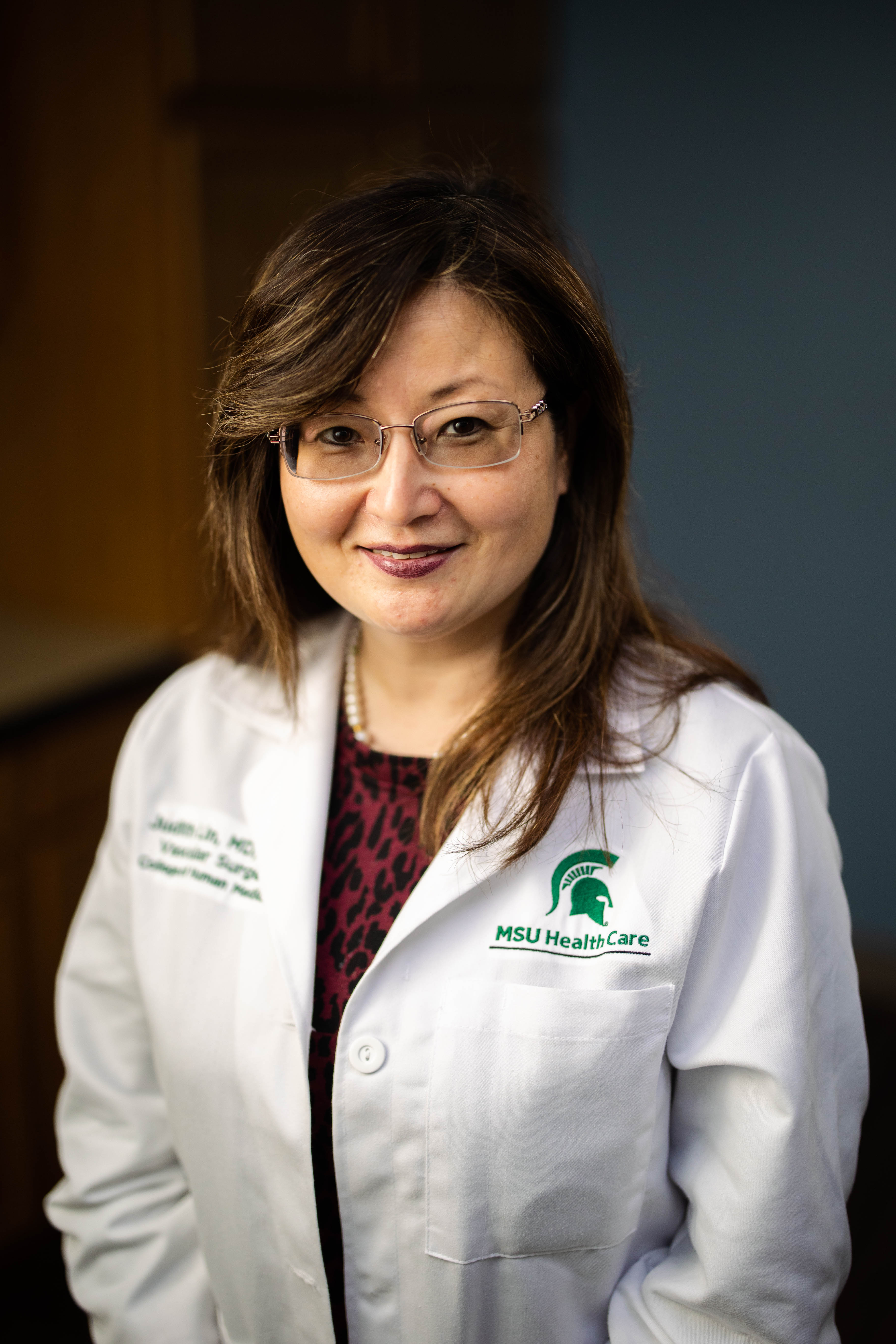 Meet the Surgeon
Judith C. Lin, MD, MBA, RVT, RPVI, FACS, DFSVS

Dr. Lin is a vascular surgeon specializing in minimally invasive vascular surgery, endovascular and robotic assisted vascular surgery, percutaneous peripheral intervention and complex Venous Disease. She is a professor and chief of vascular surgery in the Department of Surgery at Michigan State University's College of Human Medicine.
Lin graduated from the New York University School of Medicine in 1997. She then went on to complete her residency in general surgery at Mount Sinai Health System in New York, NY. Lin then completed a fellowship in vascular surgery at Tufts Medical Center in Boston, MA. She received the Marco Polo Traveling Scholarship from the Society for Vascular Surgery to complete a traveling fellowship in advanced minimally invasive vascular surgery at Augusta Hospital in Dusseldorf, Germany.
In 2017, Lin earned her MBA from the University of Michigan's Ross School of Business. Board-certified by the American Board of Surgery in General Surgery and Vascular Surgery, Lin has been elected to the Fellowship of the American College of Surgeons (ACS) and Society of Vascular Surgery. She is a consultant and board examiner for the American Board of Surgery (ABS) Vascular SurgeryQualifying and Certifying Examination and the Chair of Society for Vascular Surgery (SVS) Health Information Technology Task Force.
She has been selected as one of the Top Docs in General Vascular Surgery by Detroit HOUR Magazine, one of America's Top Surgeons by Consumers' Research Council of America, and a Castle Connelly America's Top Doctors in Vascular Surgery. She also received the 2011 Peripheral Vascular Surgery Society traveling award for professional development on robotic aortic surgery in the Czech Republic.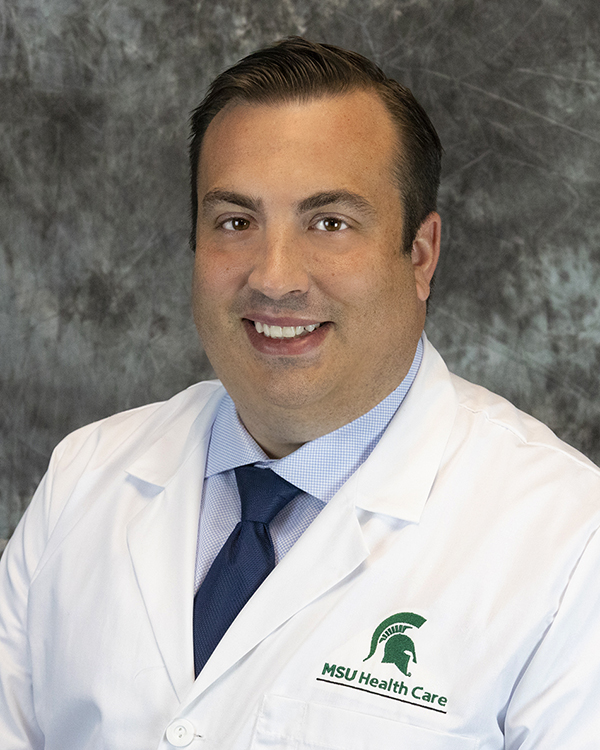 Meet the Surgeon
Jordan Knepper, MD, MScS
Jordan Knepper, MD, MSc, graduated magna cum laude received his doctorate of medicine from the University of New Mexico. He then completed their residency in integrated vascular surgery at the University of Michigan Health System, followed by a graduate research fellowship from their Center for Health Care Outcome and Policy.  Additionally, he received a masters of science from the Robert Wood Johnson Clinical Science Program from the University of Michigan. One of their research interests is vascular surgery outcomes.
Dr. Knepper joins the College of Human as an Assistant Professor of Surgery providing care for MSU Health Care Surgery. He has special clinical expertise in advanced econometric analysis. Additionally, Dr. Knepper's research interests include health outcomes and database research with a focus on policy and financing of healthcare and how it impacts surgical outcomes.
Services & Patient Resources
Hours
| | |
| --- | --- |
| Monday | 8:00am-5:00pm |
| Tuesday | 8:00am-5:00pm |
| Wednesday | 8:00am-5:00pm |
| Thursday | 8:00am-5:00pm |
| Friday | 8:00am-5:00pm |
| Saturday | Closed |
| Sunday | Closed |