Why work at MSU Health Care?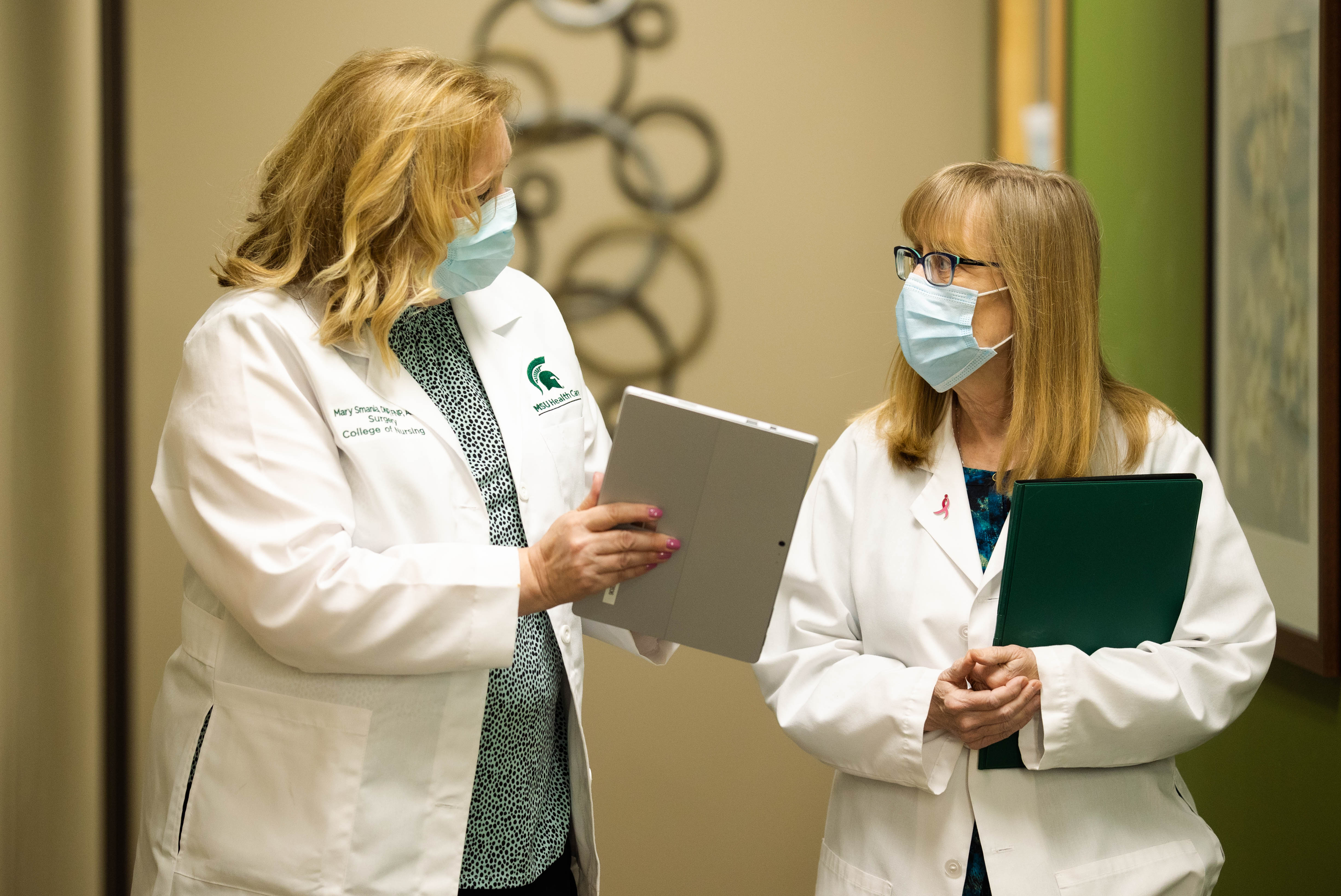 Make a difference – enrich your life and make an impact in your community. Becoming a member of MSU Health Care provides you with the ability to do this and more.
MSU Health Care, a part of Michigan State University, offers you the opportunity to work in an expanding academic medical group, while being part of one of the top 100 universities in the world.
If you are interested in working in an environment where you can make a difference, consider MSU Health Care for your career. We offer a competitive salary and an excellent benefits package, including tuition assistance, medical/dental/life/long-term disability, paid time-off and a great retirement package.
Be Informed of New Postings
Interested in working at MSU Health Care? Then sign up to receive new postings to your email inbox so you never miss an opportunity.
MSU Health Care Benefits Package
Benefits

Monday - Friday work week schedule

(exceptions Radiology, Pharmacy, Physical & Occupational Therapy)

Review benefits in full detail at:

https://hr.msu.edu/benefits/

Additionally, you have access to optional, employee-paid benefits via the voluntary benefits portal at:

MSUBenefitsPlus.com

Retirement

MSU is dedicated to offering you the best possible retirement plans, and we encourage you to take advantage of the retirement savings options available to you. The university offers Fidelity and TIAA as providers of administration, recordkeeping and investment options for each of the MSU retirement plans. Both companies offer resources and tools to help participants plan their investment strategy.

The university's 403(b) Retirement Plan includes the MSU 403(b) Base Retirement Program and the MSU 403(b) Supplemental Retirement Program. These programs, as well as the MSU 457(b) Deferred Compensation Plan, are designed to help you invest more money today to help you have the income you need during your retirement. Retirement plans are offered year round, and coverage can be added and modified outside of the Open Enrollment period.

For more information on retirement at MSU, visit:

https://hr.msu.edu/benefits/retirement/index.html
MSU Health Care Clinical Positions
Below you'll find descriptions of our most common jobs at MSU Health Care, as well our current job openings.