Imaging Services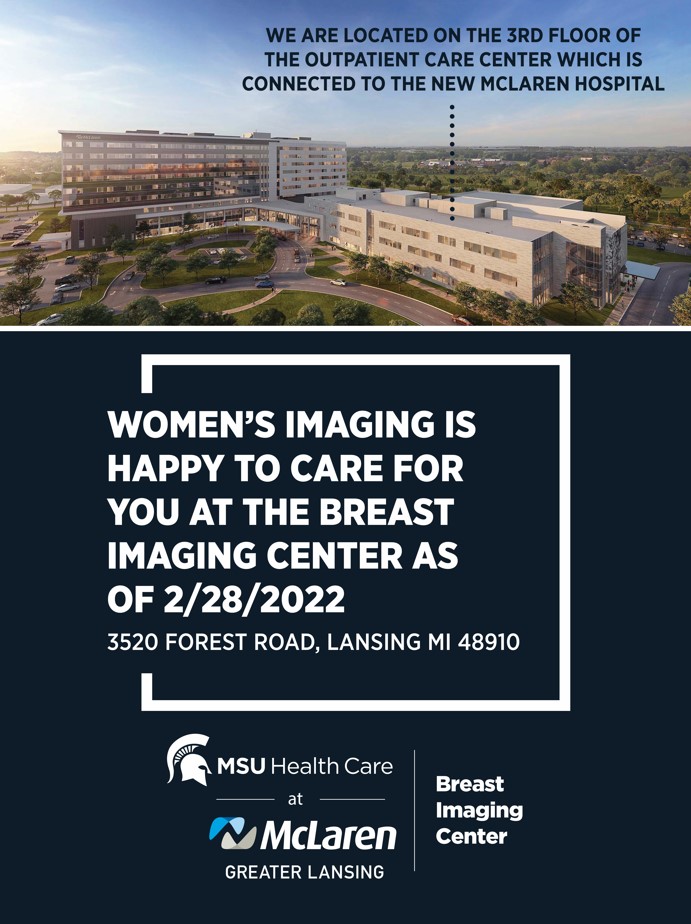 ---
Welcome to the MSU Health Care Imaging Services patient resources. As an integral part of the MSU Health Care, and Michigan State University Department of Radiology, the Imaging Services clinics have served the Mid-Michigan community since 1975. Our dedicated team of health care professionals has pioneered research and clinical applications in radiology and established a world-class reputation for excellence in quality patient care and academic achievement.
We perform a variety of diagnostic radiology services at facilities in the Mid-Michigan Area. Some of our services are listed below.
Magnetic Resonance Imaging (MRI)
Computerized Tomography (CT)
Positron Emission Tomography (PET/CT)
Interventional Radiology/Fluoroscopy
Digital Mammography
Bone Densitometry
Ultrasound / Vascular Ultrasound
Musculoskeletal Ultrasound
X-Ray
MSU Spine Center
MSU Health Care Imaging Services facilities
What to Expect
Please view our resources below that explain the patient experience for an MRI, CT, PET or Stereotactic Breast Biopsy appointments at MSU Health Care Imaging Services.