Sparrow Health names Sparrow Hospital Chief of Staff-Elect, Surgery Department Chair, and Plastic Surgery Chair
March 23, 2022 - Lynn Waldsmith
MSU Health Care is proud to announce the appointment of three new physician leaders at Sparrow Hospital who will play essential roles in promoting and delivering outstanding quality care to the mid-Michigan community.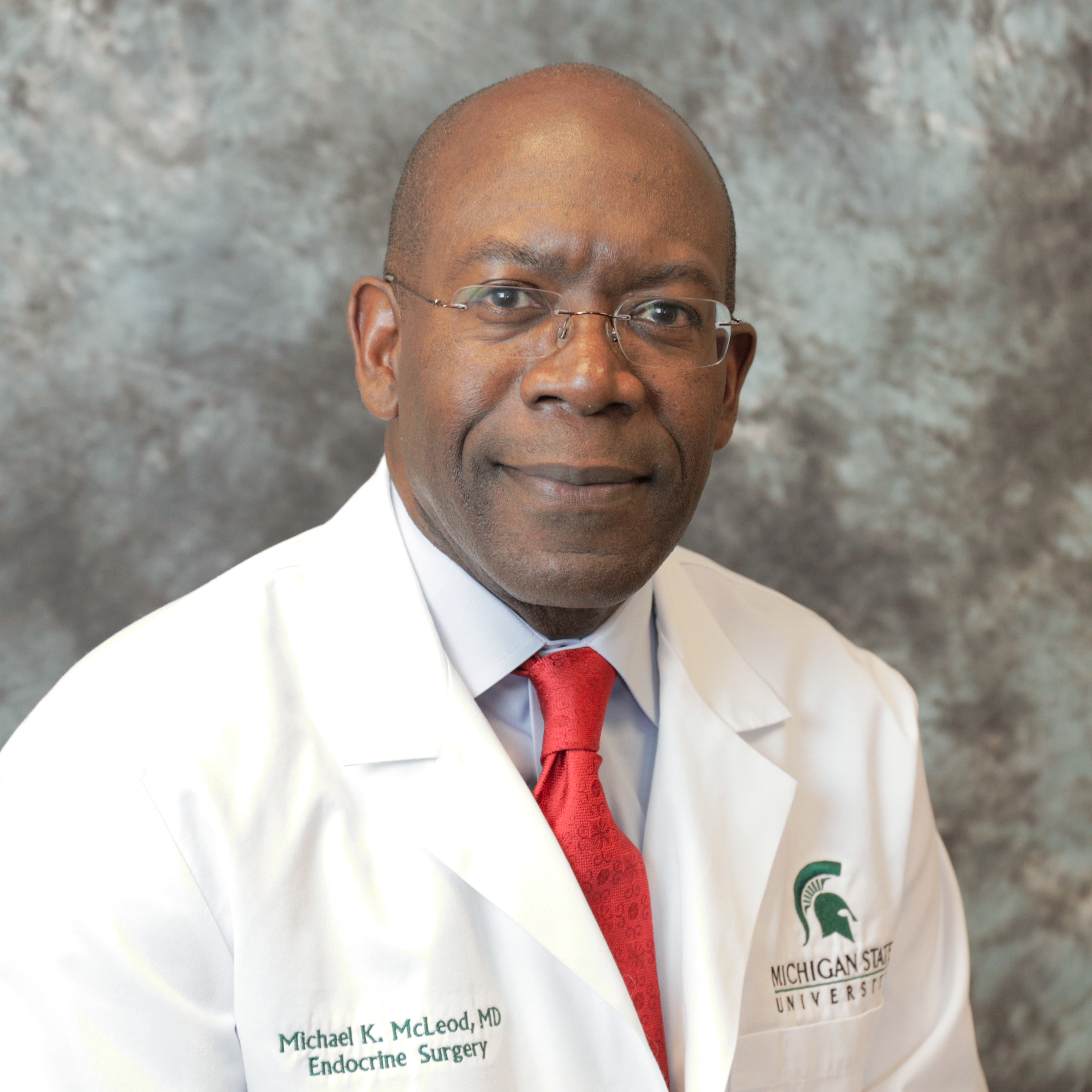 Michael K. McLeod, MD, MBA, FACS, FACE, has been named Sparrow Hospital's chief of staff-elect of the medical staff for a two-year term. The appointment took effect Jan. 1. Dr. McLeod's appointment is part of a 6-year rotation. After acting as chief of staff-elect for two years he will be named chief of staff for the next two years, then serve as immediate past chief of staff for the remaining two years.
Dr. McLeod has been a provider with Michigan State University's College of Human Medicine and Sparrow Hospital since 2009 and chairs the Quality & Patient Safety Committee at MSU Health Care. He specializes in general surgery and his sub-specialty is endocrine surgery. After finishing his medical training at the Weil Cornell Medical College in New York City, Dr. McLeod completed his general surgery residency at the University of Michigan Medical Center in Ann Arbor. He also earned an MBA (Masters in Business Administration) from MSU's Eli Broad Graduate School of Management in 2013.
"I look forward to becoming even more involved in creating health care processes that allow physicians to offer patients the best care available," said Dr. McLeod. "In addition to my medical background, my MBA helps me to fully understand and communicate the financial implications and rationales for decisions that are made in the hospital and in the health care system. My goal is to help MSU Health Care and Sparrow Hospital transition to processes that facilitate the very best quality of care for our patients and reduce health care disparities."
Two other MSU Health Care providers have been appointed as new chairs in Sparrow Main Hospital's Surgery department.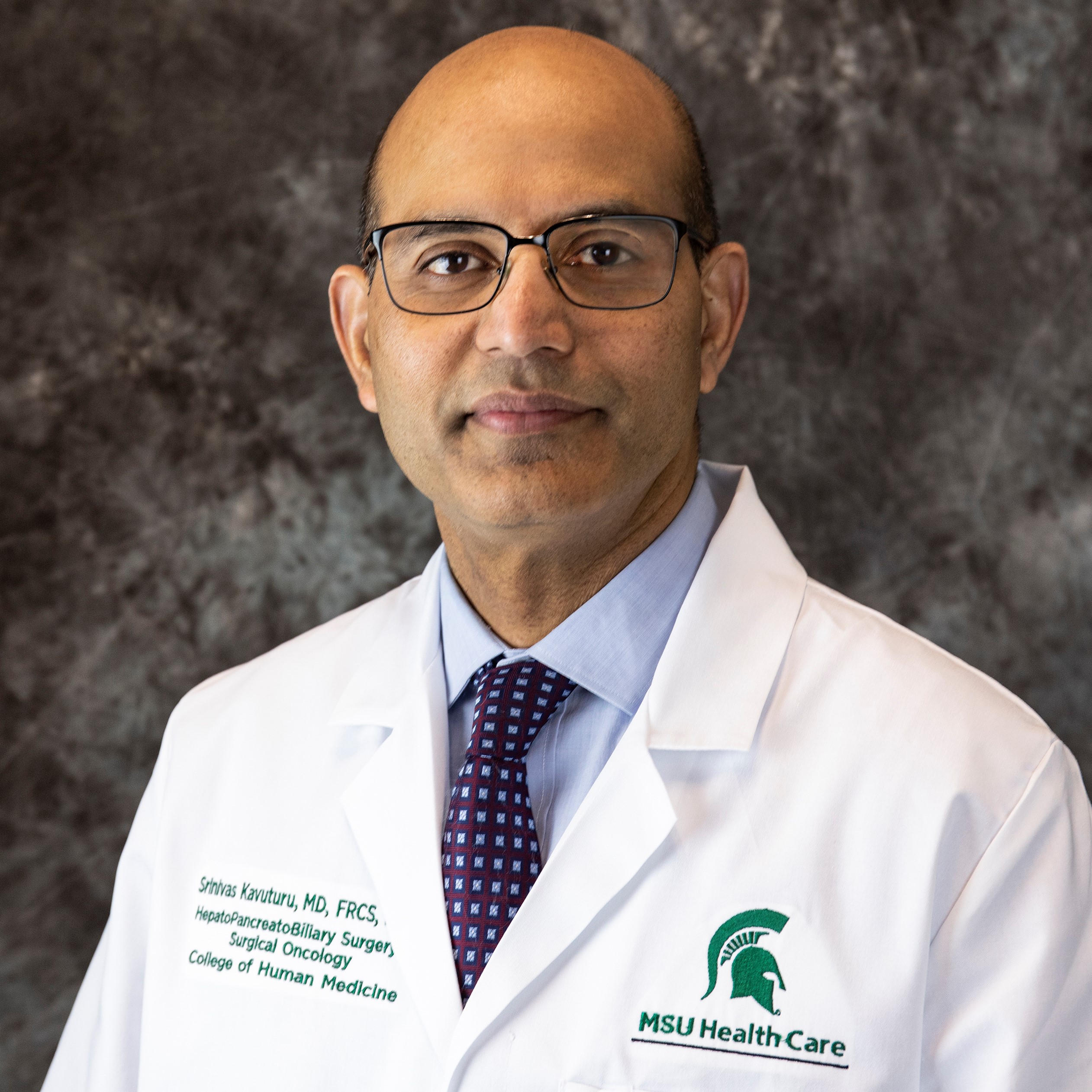 Srinivas Kavuturu, MD, FRCS, FACS, has been named Surgery Department Chair. He is board-certified in general surgery and fellowship-trained in hepato-pancreato-biliary surgical procedures. Dr. Kavuturu is a graduate of Kurnool Medical College in Kurnool, India and completed his residency at the Albert Einstein College of Medicine - Bronx Lebanon Hospital Center in New York City before joining Sparrow's medical staff in 2011.
Dr. Kavuturu says his immediate priorities are to improve communication in the department, as well as give patients greater access to Sparrow's highly trained surgical providers. "I'm looking forward to meeting with physicians from all of our surgery subspecialties to hear what their essential needs are," he said.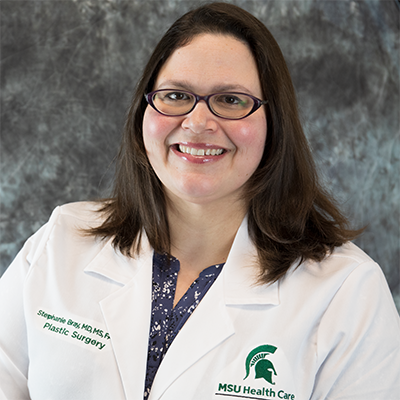 MSU Health Care is also pleased to announce that Stephanie Bray, MD, MS, FACS, has been named Sparrow Hospital Plastic Surgery Section Chief. Dr. Bray received her medical training at Indiana University School of Medicine in Indianapolis and completed residencies in general surgery at the University of Kansas Medical Center in Kansas City and in plastic surgery at the University of Illinois at Chicago. She has been at MSU and Sparrow Hospital for five years.
"Right now, plastic surgery is something that has had an intermittent and sparse presence in this region," Dr. Bray explained. "My goal is to make sure the needs of the mid-Michigan community are being met, from plastic surgical procedures to reconstructive services."
Robin DeMuth, MD is no longer the Sparrow Hospital Chief of Medical Staff. We are grateful for her hard work and guidance in leading the Sparrow medical staff over the past two years during the COVID-19 pandemic.