Rooted in Strength: Paying tribute to MSU Health Care nurses during National Nurses Week
May 9, 2022 - Lynn Waldsmith

Nurses Week (May 6-12) is a time to pay tribute to some of the most trusted and selfless professionals in America and the essential role nurses play in our lives. The theme for Nurses Week this year is "Rooted in Strength".
"Disruptive forces have led to countless changes in our everyday lives, and it has led to devastating loss," said Beth Wathen, when she revealed this year's theme. Wathen is president of the American Association of Critical-Care Nurses. "Today, nurses are at a threshold . . . Rooted in Strength we create our new path forward as leaders in healthcare."
MSU Health Care is proud of all of our nurses, the caring people they are and the professional care they give. Here are just a few examples of the men and women who work here.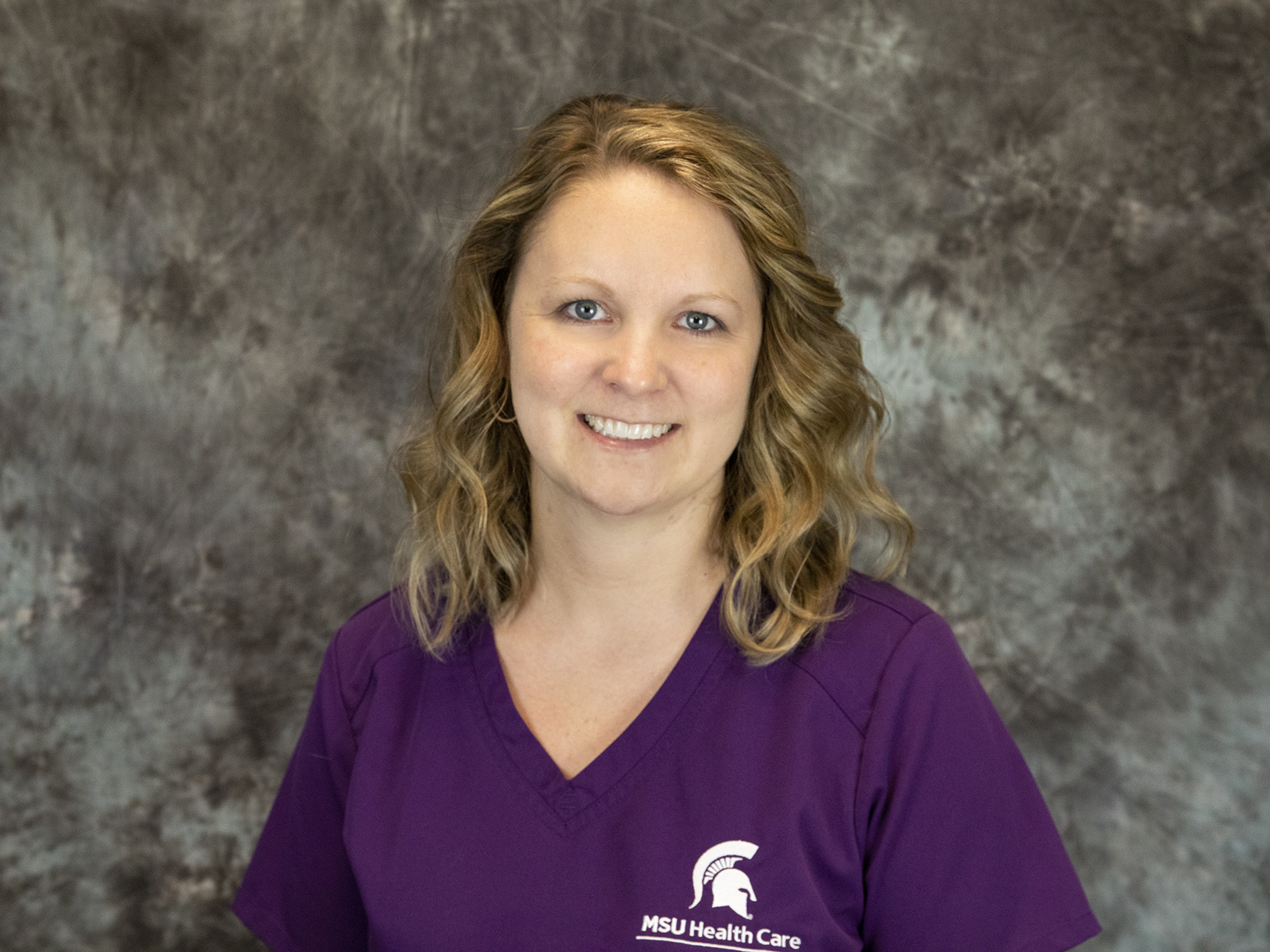 Jennifer Powers, RN
When Jennifer Powers was in high school, she used to help take care of her grandmother who lived with her family and suffered from Alzheimer's disease.
"I wanted to help people," she says when asked why she became a nurse. "And after doing that with my grandmother, it just kind of clicked that that was what I was supposed to do."
Powers has been helping people ever since. She worked at Sparrow Hospital on a surgical floor for a few years and then assisted women in labor and delivery for seven years. But coping with the demands of the pandemic has been extremely challenging, she said, for both patients and nurses.
"With the Covid era and wearing masks, it's a little harder to establish that close rapport with patients," she explained. "Being able to see who you're talking to and connect is a big part of what we do as nurses. That's made things more difficult for the past few years. But we still have patients to care for, people are still getting sick, so we do our job to the best of our ability."
Like many nurses, Powers became burned out from the tremendous stress she endured during the coronavirus crisis, and decided she needed a change. She left bedside nursing last year and now works in nurse triage at the MSU Health Care Surgery Clinic, answering questions from patients by phone and seeing them in person for pre-op and post-op appointments.
She is thankful for her husband, who is also a nurse, their 6-year-old daughter, and her job, but says she wishes nurses got less blame and more recognition.
"But I still love being a nurse, and I still get to make a difference," she said.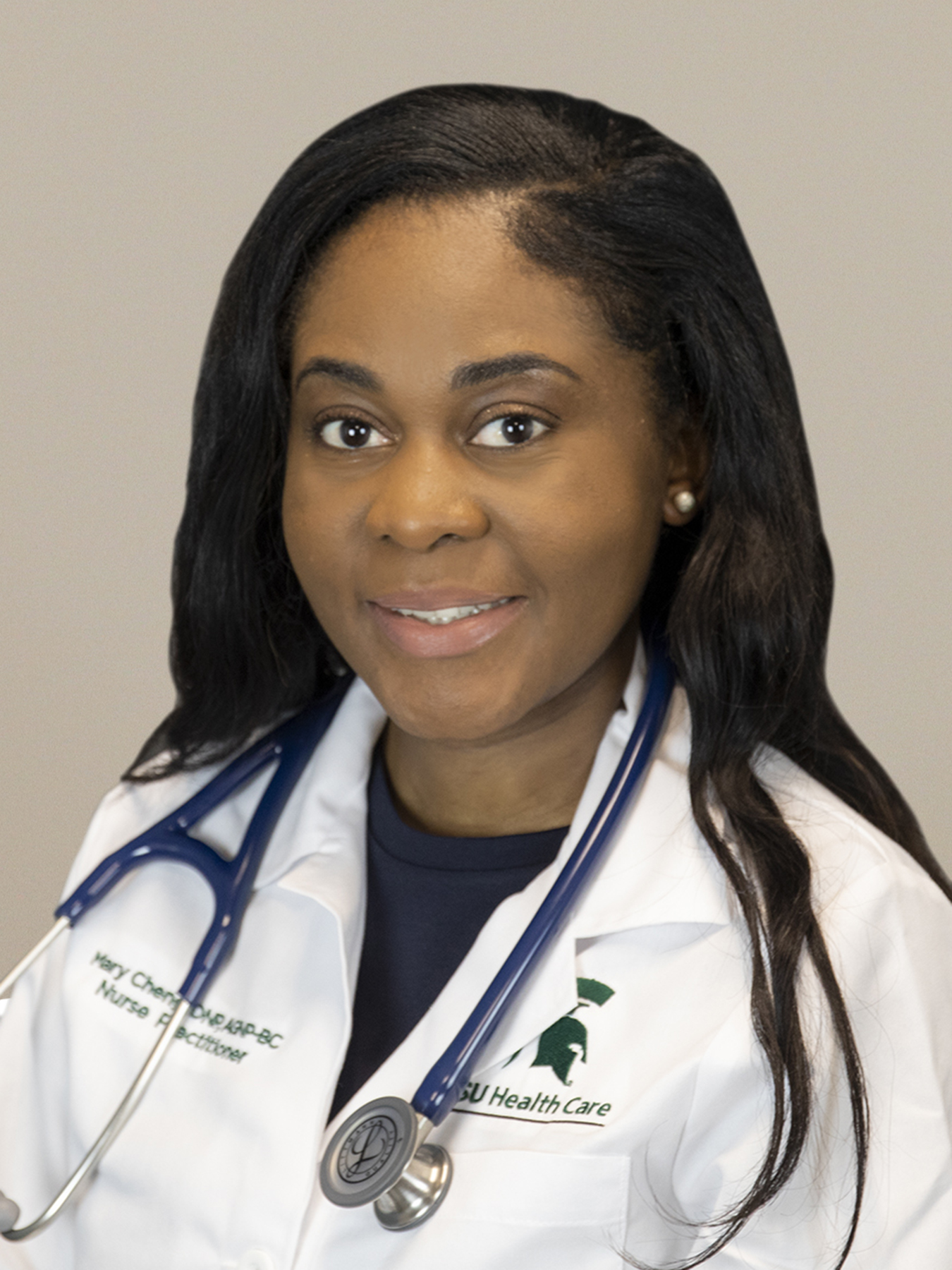 Mary Chenge, DNP
While working on a congestive heart failure unit as a bedside nurse in Grand Rapids for six years, Mary Chenge became increasingly frustrated.
"We would treat patients, send them back into the community, only for them to come back and we had to treat them again," she explained. "We would tell patients, 'We need you to stay on a low sodium diet and become compliant with medications', but we don't know what's happening in the community, if they're food insecure, if they eat whatever food they come across because they don't have access to healthy foods, or if they even have insurance to keep taking the meds we want them to take.
"It gets exhausting just seeing the same thing over and over," she continued. "You could see that some of the hospital patients weren't being compliant for reasons that weren't their fault. And it increases health care costs."
So Chenge decided to pursue an advanced degree in nursing, studying the social determinants of health and how they impact health outcomes. After graduating with her DNP last year, she began teaching a nurse leadership class to undergrads at MSU while waiting for her credentialing.
Chenge, an Assistant Professor and Adult-Gerontology Nurse Practitioner, will begin treating her own patients this month at MSU Health Care's new Family Medicine clinic operated solely by nurse practitioners. (The current clinic is shared by the College of Human Medicine, the College of Nursing, and the College of Osteopathic Medicine.)
Chenge is looking forward to providing essential primary care to patients and reducing hospital admissions by assessing patients' health needs and connecting them to case managers, social workers and other professionals who can provide them with access to food pantries, transportation services and other community resources.
Jonathon Underhill, RN
After Jonathon Underhill got into nursing school, his mom proudly showed him a piece of paper that she had kept for decades with his scrawling kindergarten handwriting. He had to write what he wanted to be when he grew up. Underhill had written, as best he could, "pediatrician".
"And here I am, working in a pediatric office as a nurse," said Underhill, R.N., a nurse supervisor at MSU Health Care's Pediatric Hematology/Oncology clinic in Lansing. "I realized later in life that the doctors don't get to play with the kids nearly as much as the nurses do."
Underhill says he was drawn to pediatrics because of the deep personal connections he makes with kids and their families.
"In pediatrics, it's not just one patient," he explained. "You have their brother or sister or their mom and dad. They're all right there. There's so much more direct family involvement than you usually see with adult patients.
"A lot of times when I meet patients it's on possibly one of the worst days of their lives," he added. "Having to be there when their child was just diagnosed with cancer or some type of hematologic issue and sharing in that moment with these families . . . They will always remember that day and I was part of that day. Those days are sacred for these families. And it's my job to make things a little better than they could have been."
Underhill concedes that burnout is a very real problem that most nurses face at some point over the course of their careers. Yet, it's understandable, he says, given the type of people nurses are. "Our profession is all about putting others' needs before your own."
"Anybody that has chosen to go into nursing is a person who cares," he emphasized. "But when you are faced with the current situation where there's just some people you can't help, no matter how hard you try…. You can't hug them, you can't hold their hand, they can't see you smile, things that as a caring, empathetic person you want to do but can't, well that takes a toll on you. You just get tired."
Morgan Brooks, RN
After tracking communicable disease and environmental public health issues for the state of Michigan and getting that information out to the public, Morgan Brooks eventually realized that she wanted to leave her desk job and help people one-on-one.
So, after graduating from MSU then obtaining a master's degree in public health from the Univ. of Michigan, Brooks left her public health role behind and enrolled in an accelerated nursing program so she could earn her nursing degree and license.
That was more than 10 years ago. Now Brooks is thoroughly immersed in her second career by working as a clinical nurse supervisor in MSU Health Care's Pediatrics office in Lansing. Serving children and their families has been especially hard the last few years, she says, mainly because of the fear of Covid-19 and the pain the virus has wrought.
"Families have encountered a lot of hardships through the pandemic," she said. "They may have lost jobs; a lot of families have lost loved ones.  Trying to work with them and reach them regarding important health issues has been very challenging. And, of course, we've also had to deal with our own personal struggles."
Brooks said she finds her strength by spending more time outdoors enjoying nature and the peace it brings, as well as relying on her family of coworkers.
"We're all going through the same experience, so we definitely rely on each other and support one another through the difficult days," said Brooks. "And I rely on my friends and family to keep me grounded and to help me remember why I'm a nurse. I realize I have to take care of myself in order to take care of others."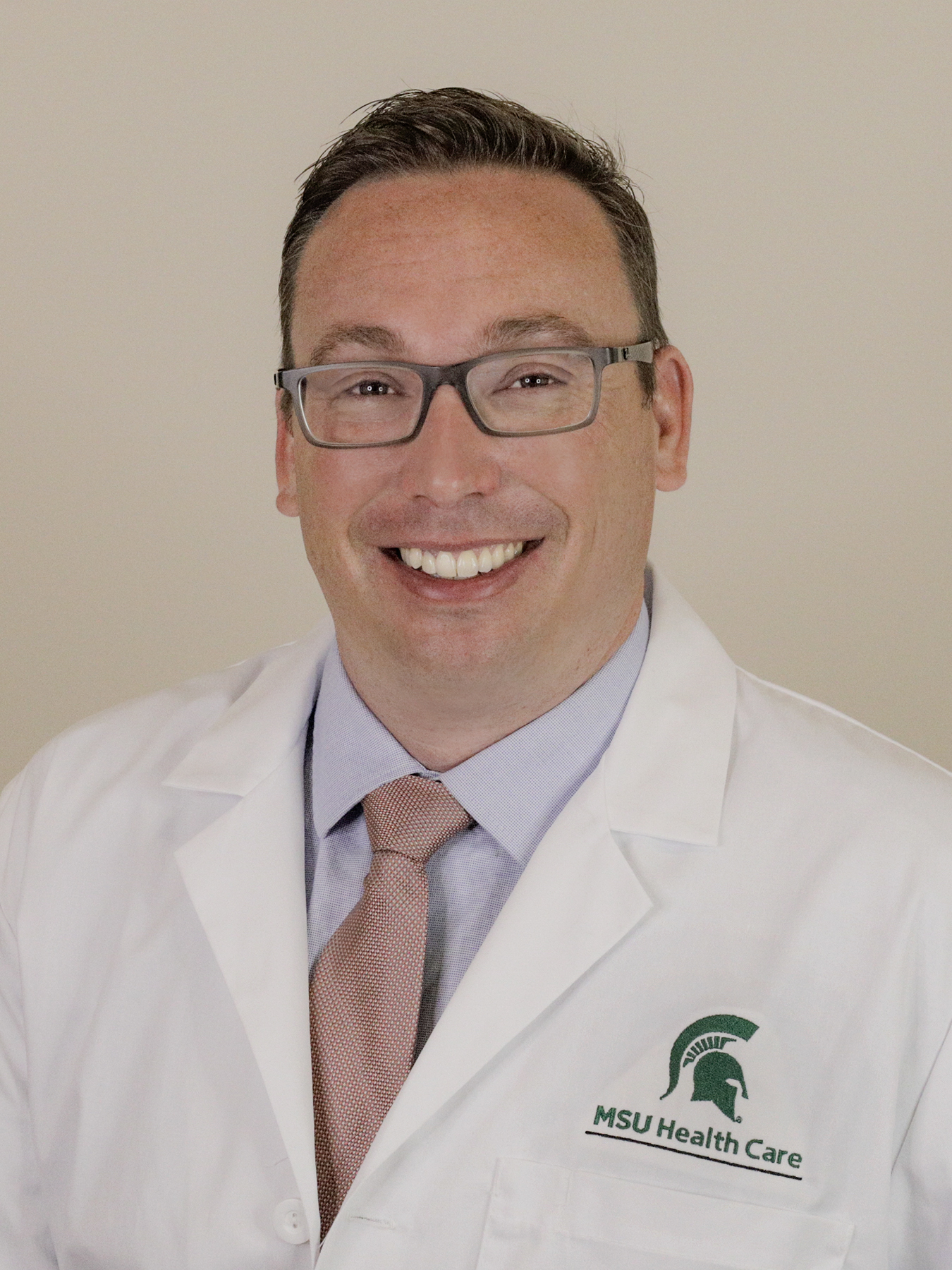 Patrick Crane, DNP
After working as a nurse in the emergency room for many years, Patrick Crane eventually realized he wanted to become a nurse practitioner. 
"What I saw was the consequences of people not having access to primary care," he said. Whether it's unmanaged chronic disease, or people don't have a provider, insurance difficulties, etc. I wanted to prevent some of those situations from becoming emergencies. And the other thing you don't get in the ER is an opportunity to develop rapport with patients." 
Since 2015, Crane has specialized in adult-gerontology at the MSU Health Care Family Medicine Clinic in East Lansing, providing the type of primary care to patients that he envisioned. He is especially excited that all of the clinic's nurse practitioners will soon be concentrated in one office on the first floor. According to Crane, the integrated clinic will offer a wide variety of sorely needed primary care services and resources to patients of all ages.
"Michigan is in the midst of a primary care shortage right now and the Covid-19 pandemic has really highlighted those areas of need," he said. "Many patients will tell you that they're waiting a long time to see their primary care provider. There's a growing need to treat problems that weren't necessarily treated during the pandemic, there's been delays in care, and that shortage was there even before the pandemic started."  
Crane says he is grateful for the appreciation nurses receive during Nurses Week, but that caring for the caregivers means more than just recognition. To address the nursing shortage and nurse burnout, he says the focus really needs to be on improving unsafe or challenging work environments, as well as providing nurses with greater access to mental health care services and more ways to better balance work and home life.
"We need to recognize nurses not just with celebrations during Nurses Week, but recognize their value, treat them well in occupational settings, recognizing that it's an emotionally, intellectually, physically challenging job that requires incredible sacrifice."