Fitton Named MSU Health Care's Chief Medical Information Officer
December 6, 2022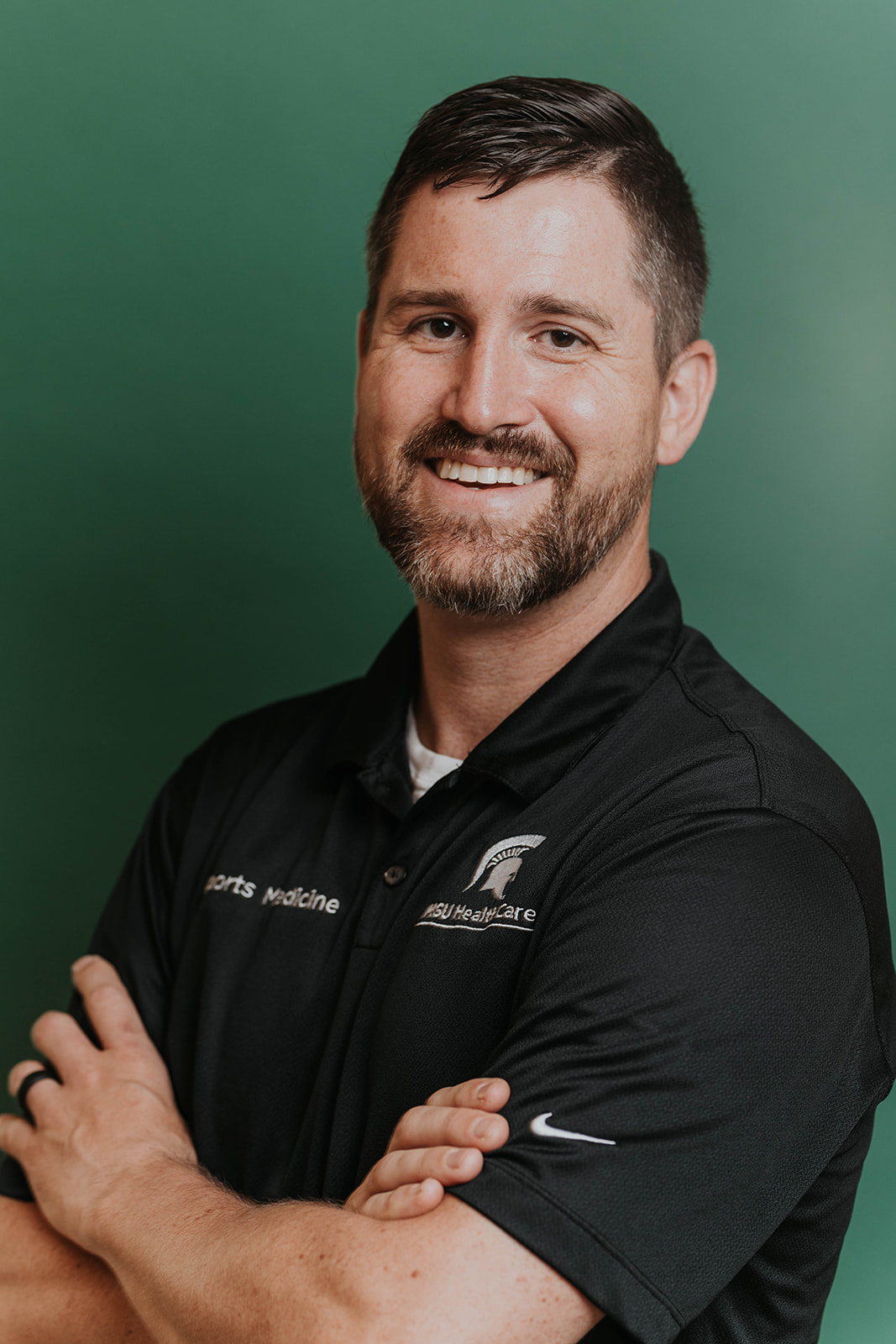 EAST LANSING, Mich. — In its ongoing mission to deliver next-generation health care experiences, MSU Health Care is proud to announce Nathan Fitton, DO, as its new chief medical information officer.
In this role, Fitton will oversee the implementation and operations of electronic medical records.
"Nate has already proven himself an incredible asset at MSU Health Care and we look forward to him leading the way in improving health care by expanding the digital experience for patients and providers alike," said Seth Ciabotti, MSU Health Care chief executive officer.
Fitton has served as associate chief medical information officer since July 2019. In addition, he is director of osteopathic medical education for the Sparrow/MSU Primary Care Sports Medicine Fellowship, associate professor at the College of Osteopathic Medicine and a MSU team physician.
Fitton said he looks forward to supporting MSU Health Care staff and providers by constantly seeking ways for medical informatics to work for them.
"The digital experience is constantly changing and within medical informatics we must also keep pace," Fitton said. "Being responsible for this is no small undertaking. But I am fortunate to have a great team that will help us achieve our goals."
Current projects include optimizing electronic medical records for end users, efficacy of electronic records to send and receive data, and expansion of the digital patient experience.
"We are actively looking at ways to improve clinic workflows, empower users to be engaged in the process, and ensure the electronic medical records support our goals as an organization," Fitton said.
"We have made great gains, but we must continually be looking for ways to advance."
Fitton earned his undergraduate degree in biology from Defiance College and his medical degree from MSU's College of Osteopathic Medicine. He completed his residency in family medicine at Metro Health Hospital in Grand Rapids, serving as chief resident his senior year. He then completed a sports medicine fellowship at Sparrow/MSU.
Media Contact:
Andrea Mackey
(517) 353-1327