MSU research finds use of VR during wide-awake surgery helps ease anxiety
March 6, 2023 - MSUToday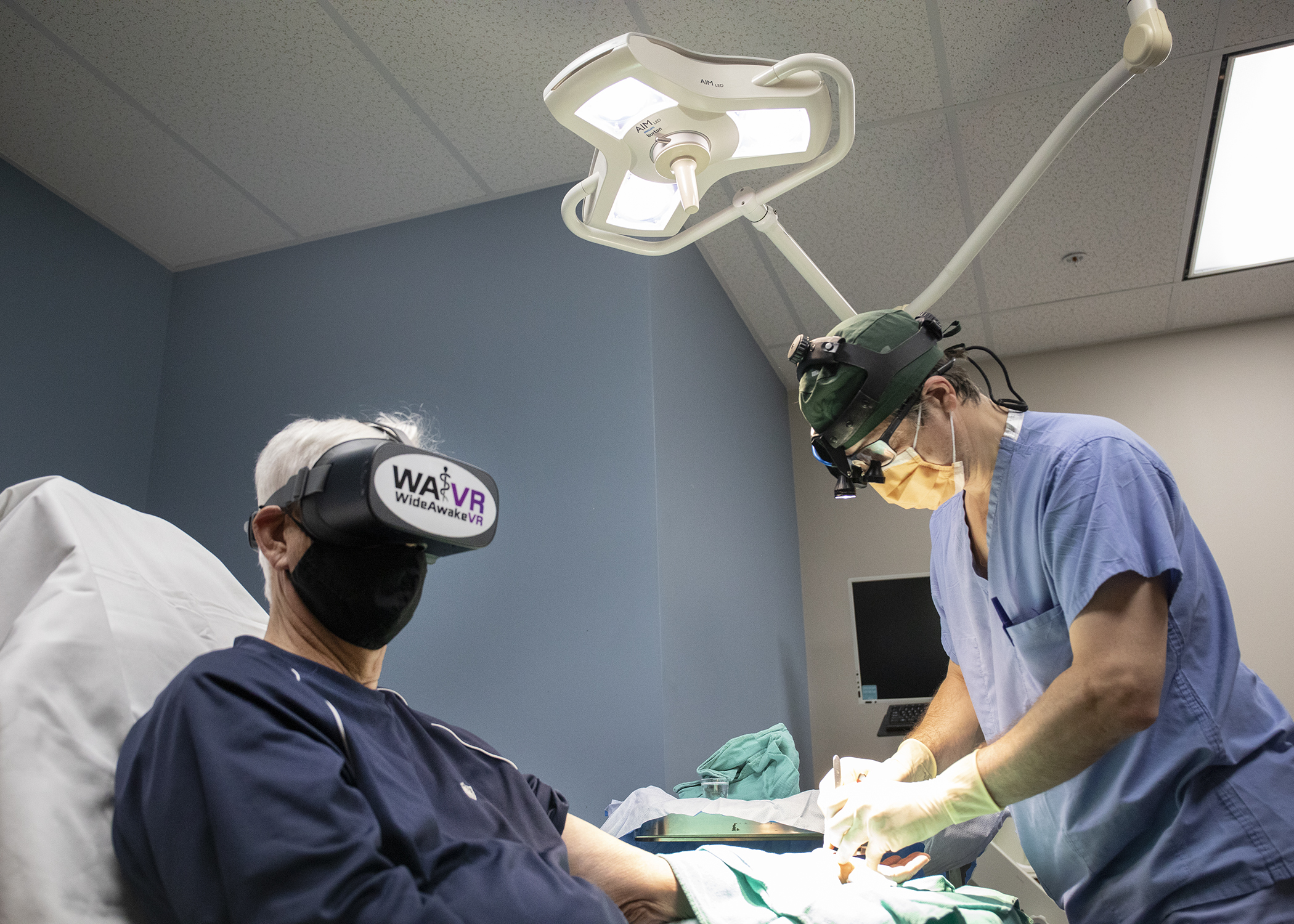 Originally published March 3, 2023 on MSUToday
Picture the breathtaking aerial view of Victoria Falls in Zambia — watch as water falling more than 300 feet into a seemingly endless abyss comes into focus and listen to the soothing sounds of soft music playing in the background. Relax as steam billows from the waterfall that natives call Mosi-oa-Tunya, "the smoke that thunders."
Seated in a procedure room in East Lansing and wearing a set of virtual reality goggles, patient James Klunzinger, 79, finally stops fidgeting as he becomes immersed in the experience, his left arm extended as his doctor, James Clarkson cleans and preps his hand for a carpal tunnel release surgery.  
Less than 20 minutes later, Klunzinger walks out of the room, his left hand wrapped in bandages, with a smile on his face.
"That was a lot better than having to watch the surgery," he says. "It was distracting, which is good. I would give it a thumbs up." 
Like Klunzinger, patients immersed in VR, or virtual reality, while undergoing wide-awake surgery experience more joy and less anxiety than those who underwent the surgery in a traditional operating room setting, according to an MSU study published in the journal Plastic and Reconstructive Surgery. 
"For patients immersed in the VR experience, we definitely saw an increase in joy," said James Clarkson, the senior author of the study and an assistant professor of surgery at Michigan State University College of Human Medicine. "And for patients with an anxiety disorder, we saw decreased anxiety and their joy levels significantly increased," said Clarkson, a hand surgeon at MSU Health Care.