MSU Health Care Hosts Symposium on Improving Patient Access
May 18, 2023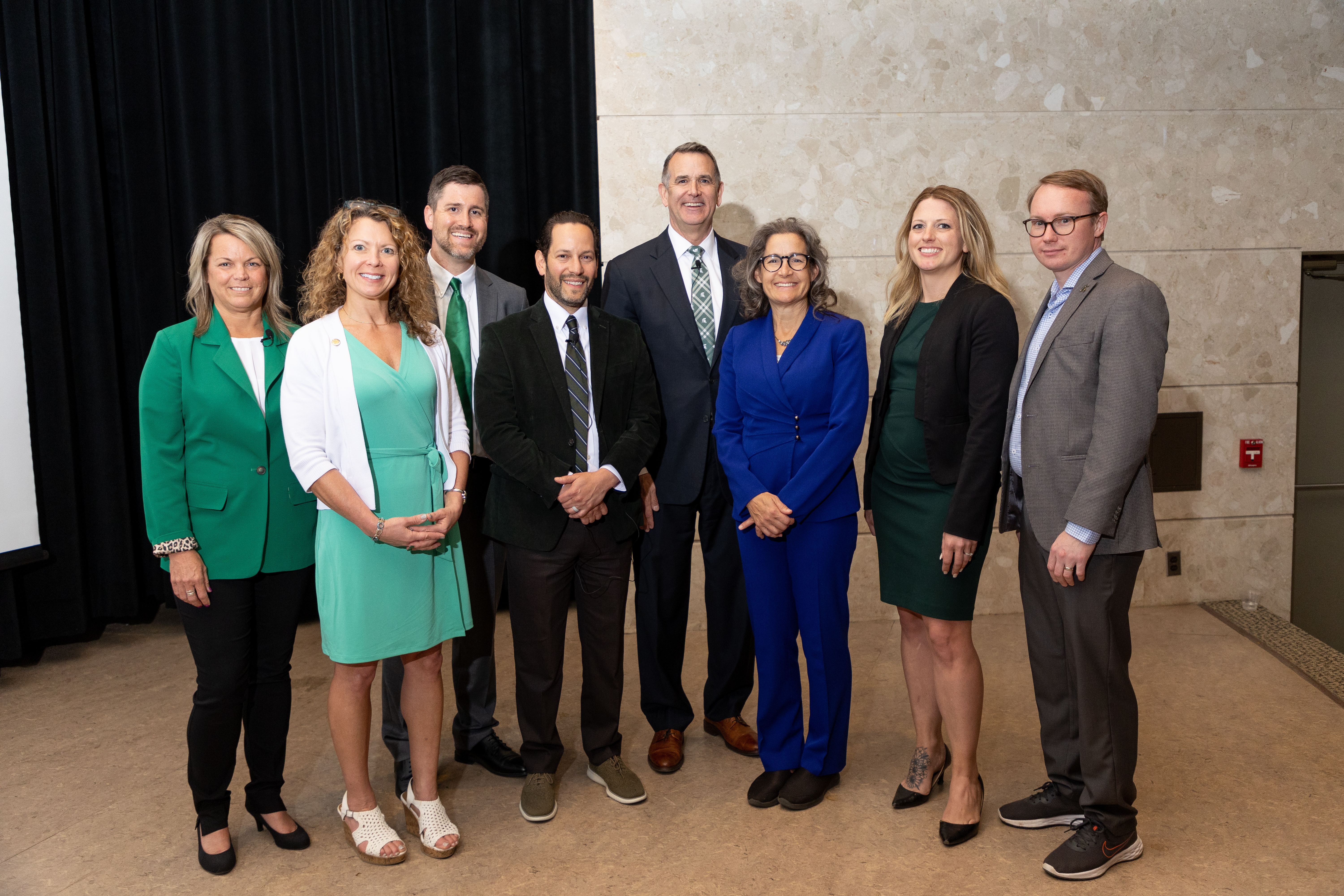 MSU Health Care hosted the 12th Annual Patient Access Collaborative (PAC) Symposium May 9-11. This event brought together over 200 leaders from 72 academic medical centers and children's hospitals across the United States. The symposium focused on discussing the challenges faced in patient access and exploring innovative solutions to enhance patient care.
The symposium served as a platform for leaders in the health care industry to exchange ideas, share best practices, and gain insights into addressing the complex issues surrounding patient access. Throughout the event, participants engaged in sessions, roundtables, interactive workshops, and networking opportunities Iconic venues such as The Graduate, MSU Union, and Lansing Brewery Company featuring Michigan-made products like MSU Dairy Store ice cream highlighted life in Greater Lansing-East Lansing and campus.
"MSU Health Care is honored to have brought together these leaders from across the country to address the critical challenges in patient access," said Seth Ciabotti, MSU Health Care chief executive officer. "This symposium provided a platform for us to collectively explore innovative solutions and strategies that can improve patient care and enhance the overall health care experience. By fostering collaboration and knowledge sharing, we are transforming the way we deliver health, hope, and healing to our communities."
The symposium began with sessions dedicated to exploring the concept of the "digital front door" and understanding the patient access journey. Experts in the field, including MSU Health Care chief innovation and digital health officer Roger Jansen, PhD, delved into the importance of leveraging technology to streamline patient access, enhance communication, and provide a seamless health care experience from the moment patients seek care until their journey concludes.
MSU Health Care chief executive officer, Seth Ciabotti, moderated an executive roundtable during the beginning of the symposium. This roundtable discussion facilitated dynamic conversations among industry leaders, enabling them to address current challenges in patient access and explore potential solutions. The diverse perspectives and expertise shared during this session were invaluable in driving innovation and improvements in health care delivery.
To provide a comprehensive understanding of the patient care ecosystem of MSU Health Care, attendees received guided tours of McLaren Greater Lansing Hospital and various MSU Health Care clinics. These tours allowed participants to witness firsthand the operational aspects of health care facilities and gain insights into optimizing patient access in a real-world setting.
On the second day of the symposium, MSU Health Care leadership delivered a showcase on automation and access to services. Presentations from chief medical officer Michael Weiner, DO, MSM, MSIST, chief nursing officer Kristine Allen, RN, MSN, chief medical information officer Nathan Fitton, DO, and more highlighted the innovative approaches employed by MSU Health Care in leveraging automation and technology to enhance patient access, reduce wait times, and improve overall efficiency in delivering health care services.
The event concluded with the main symposium, providing attendees with an opportunity to come together and share the work being done to overcome barriers to patient access. The symposium provided a platform for health care professionals to openly share their experiences and strategies along with providing valuable input, exchanging ideas, and establishing collaborative partnerships. 
"MSU Health Care hosting the PAC symposium demonstrated their commitment to advancing patient access and elevating the standard of care," said Elizabeth Woodcock, founder and executive director of the Patient Access Collaborative. "The symposium provided an invaluable platform for them to share innovative solutions to the challenges they face in patient access. MSU Health Care's dedication to fostering collaboration and driving positive change in the industry is commendable, and their efforts will undoubtedly have a lasting impact on patient care nationwide."
The Patient Access Collaborative is an invitation-only community that consists of leaders from academic health systems and children's hospitals across the nation. Other institutions in the Patient Access Collaborative include the Cleveland Clinic, John Hopkins Medicine, Cedars-Sinai Medical Center and the Mayo Clinic.