35 hospital and health system chief innovation officers to know | 2023
October 12, 2023 - Becker's Healthcare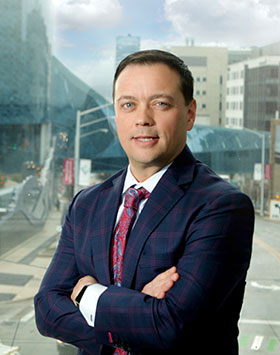 Originally published October 11, 2023 on BeckersHosptialReview.com
Becker's Healthcare is delighted to honor 35 hospital and health system chief innovation officers. 
In the current age of accelerated digital transformation, chief innovation officers ensure that their hospitals and health systems remain on the cutting-edge of care delivery. Chief innovation officers foster cultures of innovation, creativity and open-mindedness, leading to novel technologies, enhanced patient care models, new partnerships and more. 
Roger Jansen, PhD. Chief Innovation and Digital Health Officer of Michigan State University Health Care (East Lansing). Dr. Jansen is involved in nearly every strategic business collaboration and product launch in his role at MSU Health Care. Since joining the system in 2019, Dr. Jansen has worked in strategic analysis to diversify revenue streams, leading to a Medicare Advantage product and successful chronic disease management program. Prior to working with MSU Health Care, he served as chief strategy officer for Spectrum Health in Grand Rapids, Mich.