MSU Health Care Sports Medicine Addresses Childhood Obesity in Michigan Through Fitness Finders Mileage Club Sponsorship
October 16, 2023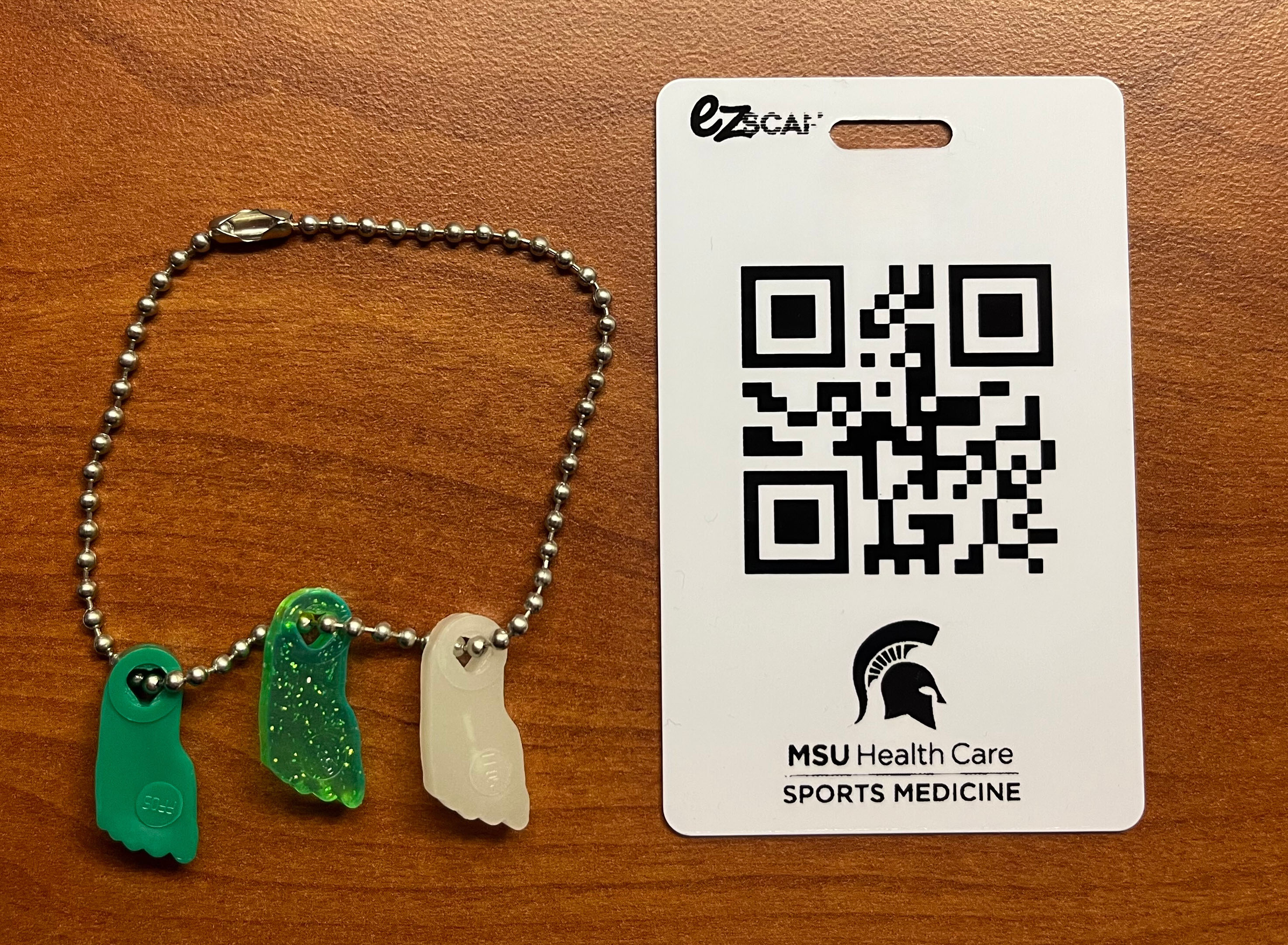 EAST LANSING, Mich. — MSU Health Care Sports Medicine is thrilled to announce its sponsorship of the Fitness Finders Mileage Club in nearly 50 mid-Michigan schools for the 2023-2024 school year. Recognized as the #1 run program for elementary schools in the United States, the Fitness Finders Mileage Club has consistently demonstrated its effectiveness in promoting physical activity among young students.
"Physical activity plays an integral role in shaping a child's future health," said Seth Ciabotti, MSU Health Care chief executive officer. "It contributes to maintaining a healthy weight, is good for your heart, and improves social interactions which are vital components of a child's development. MSU Health Care is committed to the health of our community's youngest members and adopting healthy habits that will last a lifetime."
The Fitness Finders Mileage Club encourages students to remain active by tracking their progress through running or walking during recess and physical education classes. Participants are rewarded with Toe Tokens, foot-shaped plastic tokens, at each milestone, which they can proudly display on a chain or shoelace as a testament to their achievements.
"Engaging in regular physical activity not only sets the stage for a lifetime of health but also fosters important life skills, such as discipline, teamwork, and resilience," said Micah Lissy, MD, MS PT, ATC, CSCS, interim chairperson of the Department of Orthopedics and orthopedic surgeon at MSU Health Care Sports Medicine. "At MSU Health Care Sports Medicine, we are dedicated to nurturing the physical well-being of our youngest community members and empowering them to lead healthier, happier lives through the joy of movement."
The sponsorship expands upon the long-standing community outreach MSU Health Care Sports Medicine provides to the community which already includes on-site school pre-participation physicals, injury clinics, and medical coverage for high school and community sporting events. MSU Health Care Sports Medicine is dedicated to providing the highest quality in comprehensive care to athletes of all ages through prevention, osteopathic manual medicine, surgical and nonoperative treatment, and rehabilitation. 
In the spring of 2023, a total of 5,061 children from 13 mid-Michigan elementary schools, including Bath Community Schools, East Lansing Public Schools, Fowlerville Community Schools, Holt Public Schools, and Okemos Public Schools, participated in the Fitness Finders Mileage Club, collectively covering an impressive distance of 35,435 miles. This outstanding achievement reflects the program's efficacy in promoting physical activity and healthy lifestyles among young learners.
According to the Centers for Disease Control and Prevention (CDC), childhood obesity remains a pressing concern, with 20.7% of children aged 6-11 in the United States affected. In response to this alarming statistic, MSU Health Care has taken up the sponsorship of the Fitness Finders Mileage Club as part of its commitment to reducing childhood obesity in Michigan.
"We are incredibly honored to have MSU Health Care Sports Medicine as a sponsor for the 2023-2024 school year," said Rich Fairbanks, Fitness Finders president. "With their support, we can reach even more schools and empower countless children to embrace physical activity as a lifelong habit. Together, we will make a lasting impact on the health and well-being of our community's youth."
MSU Health Care Sports Medicine welcomes additional schools to join the Fitness Finders Mileage Club program and actively participate in the fight against childhood obesity. Interested schools can contact Scott Sundberg at (800) 789-9255 to sign up and take a vital step towards promoting healthier and more active lifestyles among their students.
Media Contact:
Andrea Mackey
(517) 353-1327