Dr. Lauren Azevedo Joins MSU Health Care
November 19, 2018 - John Smith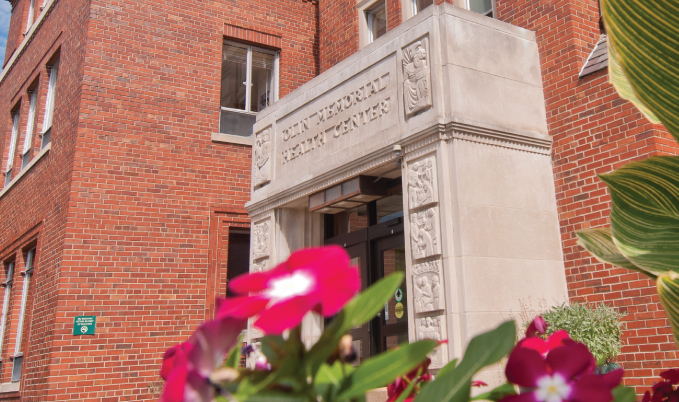 SPECIAL INTEREST IN ADOLESCENT HEALTH AND WELLNESS
MSU Health Care would like to extend a warm welcome to our newest faculty member, Dr. Lauren Azevedo, who is a 2015 alumna of MSU's College of Osteopathic MeDr. Lauren Azevedodicine. Dr. Azevedo completed her Pediatric Residency and Internship at St. John Providence Hospital in Detroit. She completed her Master's Degree in Pharmacology and Toxicology at MSU and her 2014 thesis paper was focused on proteasome inhibitors. While in residency, she published a case report on an adolescent with pancytopenia who was found to have a novel GATA2 mutation and her senior year research project looked at the sociodemographic characteristics of adolescents who had attempted suicide. Dr. Azevedo has a special interest in adolescent health and wellness. Welcoming towards LGBTQ youth, she is a strong advocate for sexual and mental health.
SERVICES PERFORMED BY LAUREN AZEVEDO, DO
Primary Care
Sexual Health
Mental Health
Adolescent Health & Wellness
CLINICAL INTERESTS
Child Health Advocacy
Social Determinants of Health
Adolescent Health and Wellness
Lauren Azevedo, DO, joins our multi-specialty group as an osteopathic physician and pediatrician. She accompanies more than 260 multi-specialty physicians and nurse practitioners who perform cutting-edge research, teach medical and nursing students, and provide exceptional care to the Greater Lansing Community.
Lauren Azevedo, DO, provides care to the public at MSU Pediatric Clinics—Okemos (primary location), MSU Pediatrics—DeWitt, and MSU Pediatrics—West Side. Read more about the practices on their clinical pages. Visit Dr. Azevedo's provider page to learn more about her clinical expertise.
Download a brochure for Lauren Azevedo, DO.