Three teams, one home: McLaren, Karmanos, MSU Health Care bringing the future of cancer care to Lansing
February 17, 2022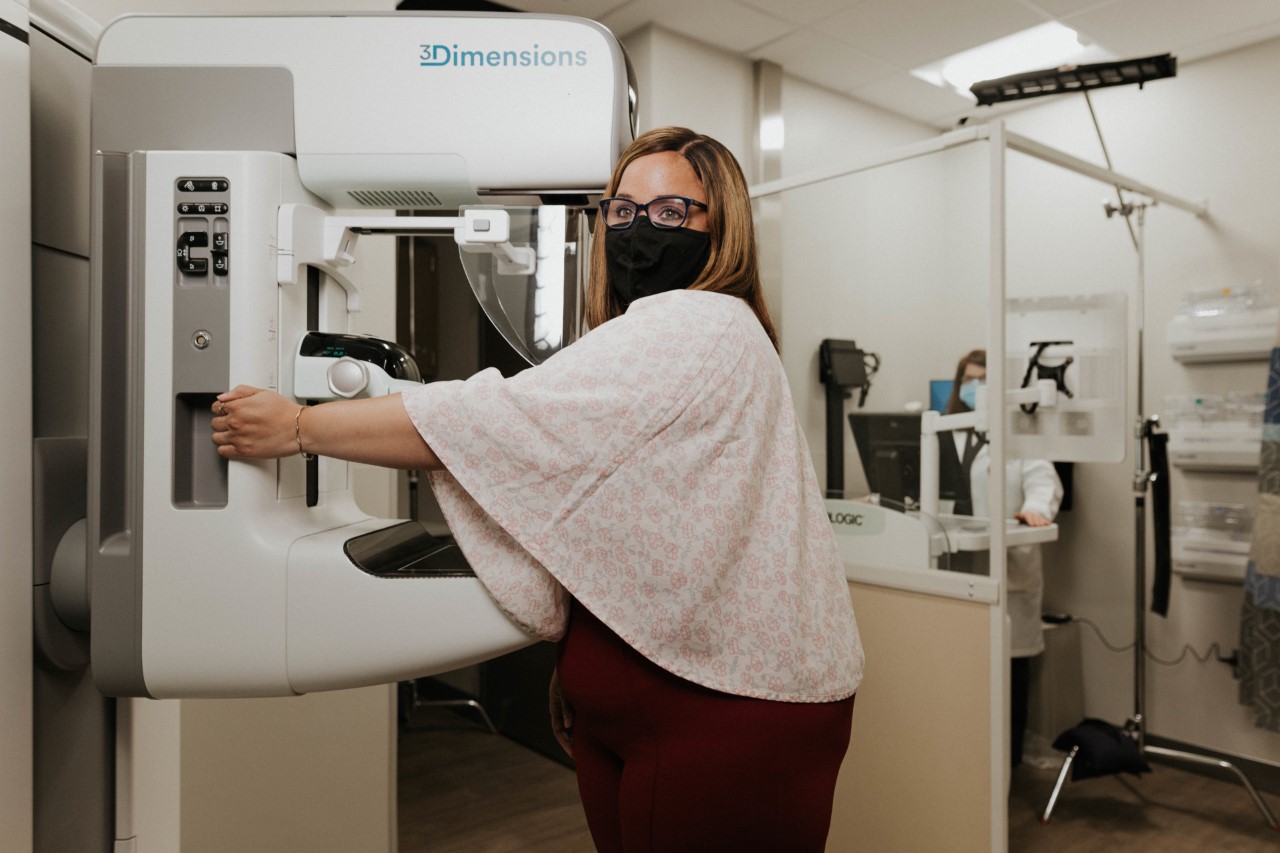 MSU Health Care, McLaren and Karmanos bring cancer care to mid-Michigan 
The brightest minds in cancer care are coming together to work side-by-side at the Karmanos Cancer Institute at McLaren Greater Lansing, opening doors to new frontiers in cancer care and research.
Opening February 28, the new cancer center is a collaboration between McLaren Greater Lansing, and the Karmanos Cancer Institute, in partnership with MSU Health Care. The partnership will help recruit top clinicians to the region, provide outstanding patient care, and access new life-changing therapies and treatments.
"The new cancer center is a space where all our caregivers, from social workers to physicians, can work together to ensure each patient receives the individual care and resources they need for the treatment of their cancer," said Amit Bhatt, M.D., Ph.D., radiation oncologist at the Karmanos Cancer Institute at McLaren Greater Lansing. "This incredible facility will support the heart and soul of our patients through massage and music therapy, nutrition counseling, and financial support, and will include advanced telemedicine technology to facilitate communication with experts within the Karmanos network and the state."
Karmanos Cancer Institute is headquartered in Detroit, with 15 locations throughout Michigan and northern Ohio. As part of McLaren, Karmanos is Michigan's largest cancer care and research network. Caring for approximately 12,000 new patients annually and conducting more than 800 cancer-specific scientific investigation programs and clinical trials, Karmanos is among the nation's best cancer centers and is one of the 51 National Cancer Institute-designated comprehensive cancer centers in the United States.
"Offering advanced cancer care and access to clinical trials to the Lansing community supports Karmanos' mission of leading the way in transformative cancer care, research, and education," said Justin Klamerus, M.D., MMM, president of Karmanos Cancer Hospital and Network. "The opportunity to partner with our academic physicians in Detroit and at Michigan State University and Wayne State University will help achieve the goal of eradication of cancer by bringing tomorrow's standard of care to patients in this region today."
The Karmanos Cancer Institute at McLaren Greater Lansing will be home to the Breast Imaging Center, offering services such as screenings, biopsies, and surgical and reconstructive services; and a dedicated immediate care facility for cancer patients to receive care by oncology-trained nurses and physicians in a setting specifically created to accommodate those with compromised immune systems. The Cancer Center will also include larger exam rooms to support a multidisciplinary approach to care ‑ where a patient can meet with multiple physicians at one time ‑ and flexible infusion areas to offer patients the choice of community or privacy when receiving treatments. The former MSU Health Care Women's Imaging Center will now be housed in the Breast Imaging Center.
"The close relationship between MSU Health Care and McLaren is now even stronger. Our mission is to improve the health of the communities we serve and to support the research and academic missions of the health sciences at Michigan State University. Our partnership with Karmanos Cancer Institute makes this possible for cancer care here in Greater Lansing," said Seth Ciabotti, CEO of MSU Health Care. "This facility will help us recruit the best students, retain them as residents and fellows, and be part our community while providing the very best care."

"Karmanos is involved with nearly 70 percent of all new drugs that are approved in the United States for treatment of cancer, and we typically offer those treatments to patients up to a year before they're commercially available and fully approved by the FDA," said Dr. Klamerus.
Michigan State University Cancer is a founding member of the Big Ten Cancer Research Consortium. The Big Ten cancer centers work together and conduct innovative clinical trials using the expertise of Big Ten universities.
"By collaborating with Karmanos, the residents of greater Lansing now have access to an increased number of clinical trials opportunities," said Jatin Rana, MSU Health Care hematologist and oncologist and medical director for the Karmanos Cancer Institute at McLaren Greater Lansing. "This will include MSU investigator-initiated studies, the Big Ten Cancer Research Consortium clinical trials and Karmanos' clinical trials."
A wide array of cutting-edge treatments are available to patients within the Karmanos Cancer Institute throughout Michigan, including bone marrow transplants and stem cell therapies in Detroit; the most precise stereotactic radiosurgery system (SRS) utilizing the Leksell Gamma Knife® Icon™ in Farmington Hills;  and the McLaren Proton Therapy Center in Flint, an advanced radiation therapy that spares healthy tissues and organs from unnecessary radiation so patients can experience fewer side effects and complications.
"This project is so much more than just brick and mortar buildings. The talented people who will call these spaces home will not only save lives, but help advance health care as a whole," said Kirk Ray, president and CEO of McLaren Greater Lansing. "The opportunities for advancements in research, clinical trials, and integrated oncology care with Karmanos Cancer Institute and MSU Health Care mark an exciting new chapter in the future of health care in our region."