Norman J. Beauchamp Jr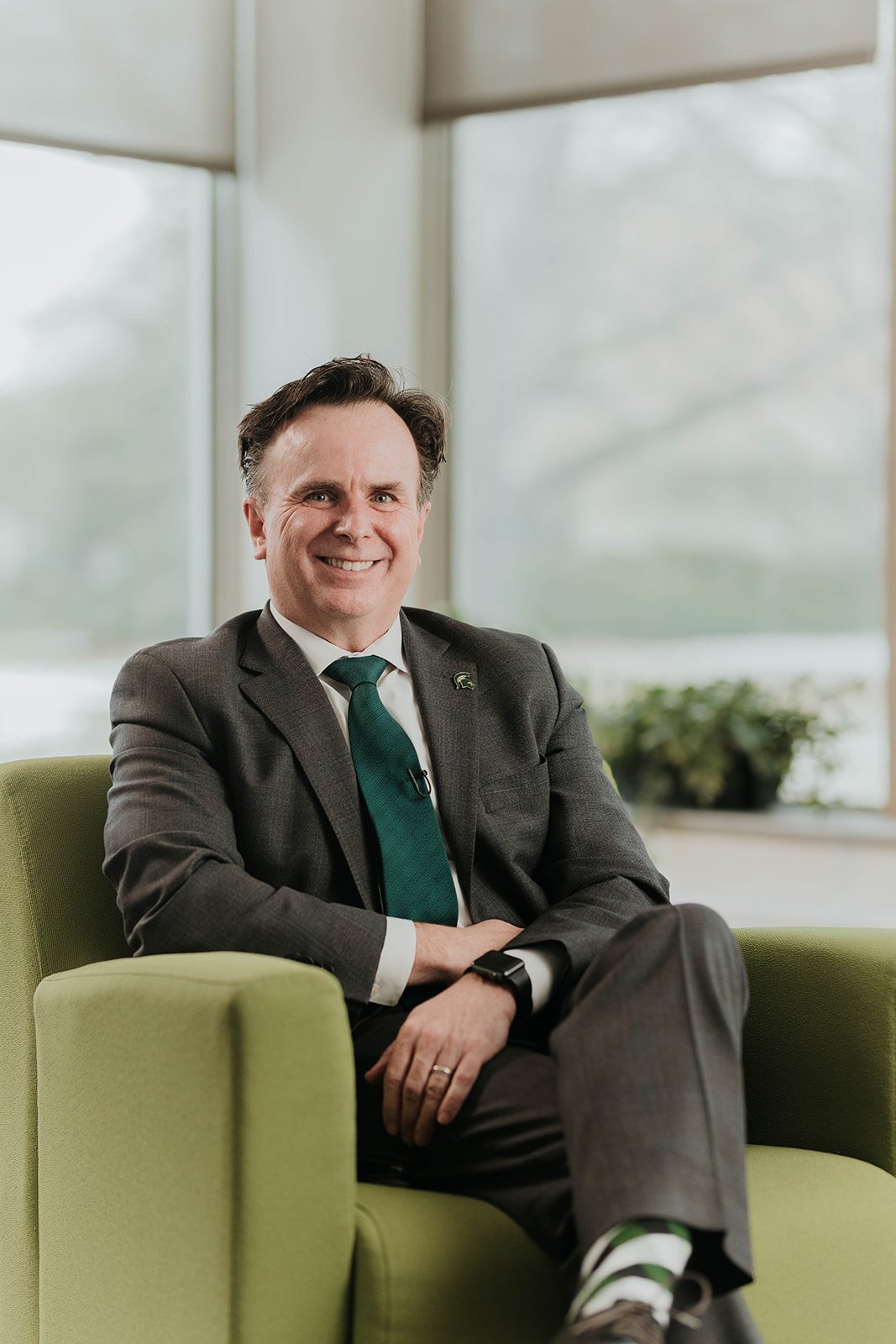 Norman J. Beauchamp Jr, MD, MHS, was promoted to MSU Executive Vice President for Health Sciences in October 2019, after serving as Associate Provost and Assistant Vice President for Health Affairs for Michigan State University since February 2018, and dean of the MSU College of Human Medicine since October 2016.
Before coming to MSU, Beauchamp held academic medicine leadership positions at Johns Hopkins University and the University of Washington (UW), where he served as president of the prestigious UW clinical practice of 1,600 physicians employed by the university.
A nationally renowned neurointerventional radiologist whose discoveries have advanced the treatment of stroke, Beauchamp received his Bachelor of Science degree from Michigan State University, his medical degree from the MSU College of Human Medicine and his Master of Health Science degree from Johns Hopkins School of Public Health. He completed his residency and two fellowships at Johns Hopkins School of Medicine before joining the faculty in 1996.
An influential scientist and national leader in the radiology community, Beauchamp has received numerous awards for his research and has published more than 100 peer-reviewed papers. His research focuses on developing advanced MRI imaging techniques to extend the treatment window for acute ischemic stroke and to identify risk predictors for stroke and dementia.
Beauchamp is past chair of the International Outreach Committee of the American Roentgen Ray Society and previously served on the board of directors of the Society of Chairs of Academic Radiology Departments and is past president of both of those organizations. He was chairperson of the Radiology Research Alliance, the Coalition for Bioimaging Research and the American Radiology Education Committee.